Commercial Landscape Design and Installation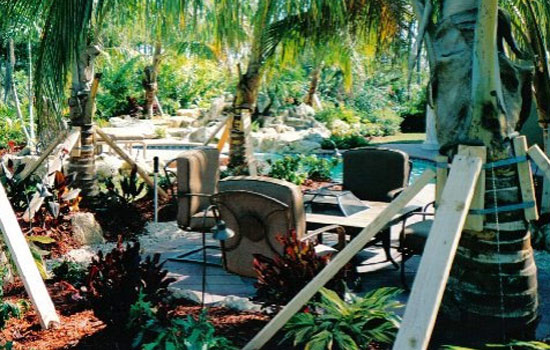 If you are building a new site, renovating the landscape of an existing one or are a property management company dealing with the on-going upkeep of different locations, Universal Landscape, Inc. is committed to excellence in service and in delivering top quality landscape work.
It takes a team to put together a new project, or to manage an existing site. We know the value of becoming a member of that team for you and when you have in place a company that you can trust.
Have a problem with the drainage of a property, does the outdoor lighting need checking or a new system, or you are looking for a landscape contractor that prides itself on quality work for installing a new project and will back up their warranty, Call Today !
Visit Our Commercial Landscape Gallery - Click Here
Florida Fancy Landscape Material Installed
2 to 3 Year Extended Warranties Available

Will bid on your Landscape Plans or Design one for you
Waterfalls / Fountains Designed & Installed
From gardens, community pools to park or development entrance scale projects
Landscape Lighting
Can Provide Low Energy Options in the Planning & Design phase

Install high output outdoor lighting

Free Estimates
Drainage & Grading Work
Hand or Machine Grading / Site Prep Work

Drainage Installations or Reclamation

Cistern System Designs

Decorative Wall Retention, Block or Rock
Regular Service :
Seasonal Plantings or Landscape Renovations

Full Landscape Maintenance for larger properties

Sod

Mulch

Rock

Single Tree Installations / Removals or by the Project