Contact Us
UNIVERSAL Landscape, Inc.
West Palm Beach 561.722.0252
2001 Palm Beach Lakes Blvd., Suite 502B, West Palm Beach, FL 33409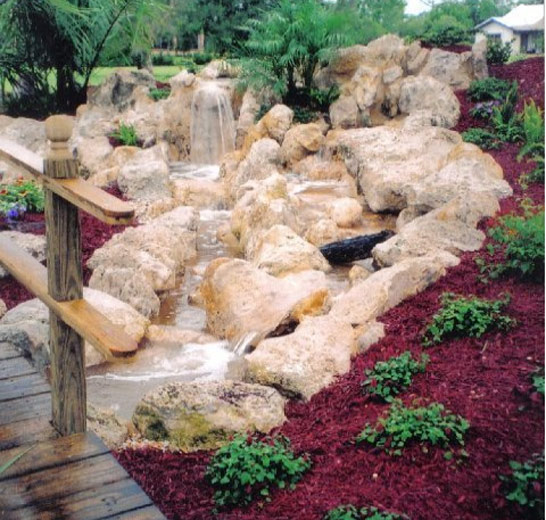 If you're ready to talk about the project you have in mind, ask questions or you are ready for a Free Consultation and Estimate – Contact us today ! You can contact us by phone or by filling out this form below and we will get back to you as soon as possible !
Questions or Comments?  We Would Love To Hear From You!
Would you like to see one of our public garden projects?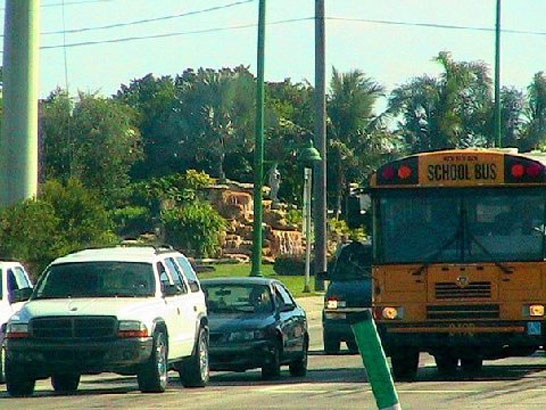 While the great majority of our work is at residences and private property – the following location is open to the public. Located in Royal Palm Beach on Southern Blvd, about 1 mile west of 441 / State Rd. 7; you can begin to see our work at first by simply driving by the entrance.
The photo above is of a waterfall and landscape we designed and built for the Diocese of Palm Beach in 2003, and stands at the entrance to the "Our Lady Queen of Peace Cemetery". For many the waterfall has become considered a city landmark; easily recognizable as the tallest real rock constructed waterfall on any major road in the city, with the statue set on its shoulder.
In the rear of the property there are over a dozen waterfalls of different styles and sizes, flowing into streams and ponds through acres of gardens that we designed and developed. Some of the waterfalls and garden projects may easily relate in scale to a residential home type project – while a few are park scale waterfalls.
Take a drive back – past the chapel – and feel free to walk around the gardens on your own. Hours are daylight hours only.
Address to view our work at this public property : 10941 Southern Blvd., Royal Palm Beach, FL 33411
Save
Save