My New Grass has some brown patches? Is it ok? Should the irrigation system be checked?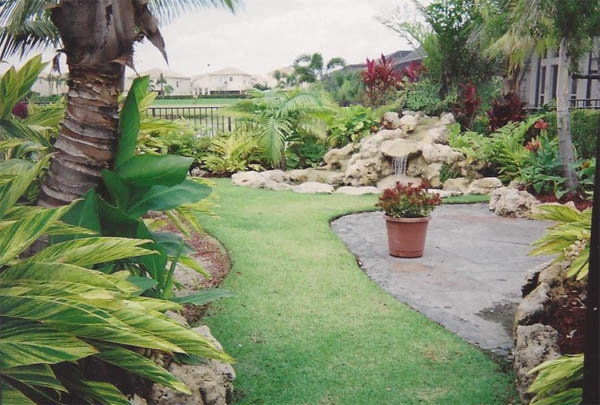 My Hibiscus leaves are turning yellow. Is this normal?
Whats the best way to water a palm tree?
When is a palm tree in trouble ?
First Steps For Any Landscape Project
I have weeds in my new landscape, should I get a WEED FABRIC ?
When is a palm tree in trouble ?
New Installation of Penta Flowers
Will ants & big ant mounds kill my new plants
Some Landscape Projects Have Different Needs
WEEDS Are Growing in the rocks & landscape after installation?
My leaves are fading on some of my new plants, what is causing this?
My little tree isn't looking too good, what can I do ?
My New Grass has some brown patches?
My hedges have only been in the ground for a year and they are starting to thin
I am attaching our Care Notes with this email which includes specific information about the sod. There is detailed important information regarding the care of the sod after installation.
At this time, the sod does not look concerning, it will take several weeks to grow in and thicken.
The lawn IS NOT TO BE CUT UNTIL IT IS ROOTED. VERY IMPORTANT.
As for the irrigation, we did not perform the irrigation work, so if it is not working properly you will need to contact the company that installed the irrigation directly at this time.
Thank you for the photo, very helpful. Again, attaching important care notes which include notes on the care for the new lawn.
Sincerely, Sal – Universal Landscape, Inc.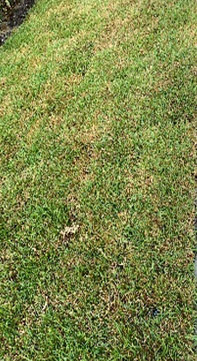 In addition, it is important to note that the lawn should be receiving water daily at this time, especially as we are having a dry July without much rain.
Watering should be set to 1 hour per day in the morning hours. If your HOA controls the watering, and are unwilling to accommodate, you will need to set up movable sprinklers to help the lawn. If you, David or your maintenance people who care for the lawn and landscape are unable to do this, we can provide this additional service for you.
We can lend the hoses and sprinklers and would only incur a service charge for 2 visits, 1 to first come out & a 2nd to come and retrieve our hoses and sprinklers. Our minimum service visit is $115. If you would like us to handle this, just let us know.
Also, it may take longer for the lawn to become rooted, when growing quickly can take 2 to 3 weeks, with drier conditions can take 4 to 5.
To repeat as in the previous email, NO ONE SHOULD CUT THE LAWN UNTIL IT IS ROOTED.
How to determine how the lawn is rooted in is detailed in the Care Notes I sent again this morning.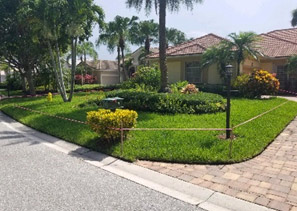 Thank you for your question and the photo, again, best to check in the Care Notes and confirm with your irrigation contractor or HOA that the lawn is being watered as needed at this time.
Keep us posted, thanks, Sal
• If New Sod / Lawn was installed: We recommend saturating the lawn for the first day it is installed for approximately 3 hours.
• Also advise to water the next few days for 2 hours per zone where new sod is, & this will help it to acclimate faster.
• If you don't have an irrigation system & are uncertain how to do this required watering, you can set up a rotary sprinkler by hose connection or request for us to purchase the necessary hoses & rotary sprinklers & set this up for a cost if needing this assistance.
• With an irrigation system there are 2 ways this can be done :
1) set your irrigation timer to adjust for the watering times & durations needed or :
2) simply turn on your irrigation system to "Manual" and then later 'shut off' the timer after that amount of time – returning the dial or indicator in your timer back to its normal run cycle.
• By turning back to the irrigation timer's normal 'Run" setting, this will return most timers to be ready to go back to work off the systems time & duration of watering settings.
• NOTE: Make sure if you move the irrigation timer setting to "Manual" that you set it back to the position it was originally in. (Run)
• VERY IMPORTANT NOTE ON YOUR LAWN'S WARRANTY : As we provide a 30 day warranty on new lawn installations, if a new lawn is cut before it is rooted in, this will void the warranty.
• NO LAWN SHOULD BE CUT BEFORE IT IS ROOTED IN AS A MOWER CAN DAMAGE THE NEW LAWN BEYOND REPAIR – IF IT IS NOT ROOTED IN.
How to test if a new lawn is rooted in ? If you can pull up sod in ANY AREA of the new lawn, the lawn should absolutely NOT BE MOWED. Even if the lawn is very tall, much more than normal. If still uncertain, we require an email to notify us or a phone call – do make sure that the new lawn is ready if you are uncertain if the lawn is ready for the first time to be cut after installation.