Frequently Asked Questions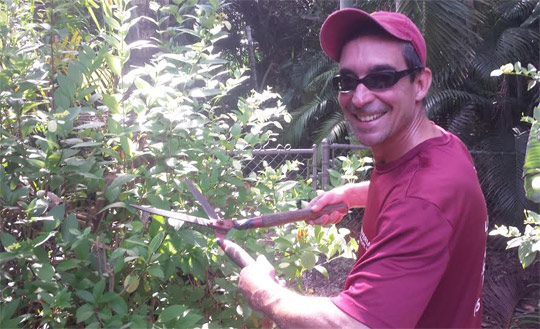 ---
Questions from a customer in the design (and relates to maintenance) on the right plants and how to trim while thinking of how to have the new landscape look and in regards to the renovation landscape design.
On this page we post responses to some of the most common questions we receive from our customers or people searching and asking questions through our website on line. In an effort to provide our customers with additional care and service after the job is done, to lend a hand for the do-it yourselfer's; or to assist those seeking helpful information -we hope this page may prove of value to you.
---
Utility Services Contact Information
South Florida Water Management : Department that sets regulations on water usage for irrigation
http://www.sfwmd.gov/
SFWMD Headquarters: 3301 Gun Club Road, West Palm Beach, Florida 33406
Phone : (561) 686 – 8800 – 1-800-432-2045
FREE Line Location Service to contact Utilities
Call Before You Dig : (800) 432 – 4770
Utility Service Repair #'s
AT & T – Trouble with service : Call 1-800-ATT-2020 (800) 288 – 2020
Repair & Technical Support (877) 737 – 2478
http://www.att.com/esupport/orders-repairs.jsp
Comcast (800) 934 – 6489
http://customer.comcast.com/help-and-support/account/ways-to-get-help/
FPL / Florida Power & Light
To report an outage by phone, call 1-800-4OUTAGE (1-800-468-8243)
http://www.fpl.com/residential/customer_service.shtml
For free fertilization email reminders or a request for a call on a project you are considering having done, please Click here to fill out the form on the top of the page.
For further information on our many different services, we'll hope you'll enjoy a tour of our website here or Call Today for a FREE Estimate or Consultation @ (561) 722 – 0252 !
---
If your project involves landscaping, waterfalls, rockscapes, pools, patios, gazebos, driveways or problem areas down to drainage, irrigation or grading issues, we will evaluate your property needs in a FREE CONSULTATION.
---