Hotels, Clubhouses, Resorts & Condominiums
Landscapes, Waterfalls & Property Designs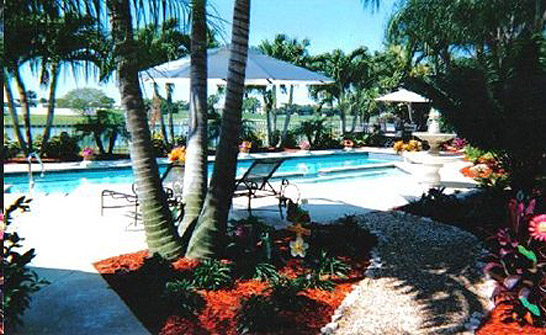 Whether you are looking to renovate the landscape, add some Waterfalls or you're having a conversation about how your property might help to attract more business, give us a call we may be of service to you.
Beyond designing and installing beautiful waterfalls and landscapes we specialize in helping to transform properties into places that will make people want to keep coming back and tell others about.
If you're in the business of accommodating guests and providing them a place to stay and enjoy – you're doing your research and trying to find the right company to talk to. We're not interested in working for you just once, but in establishing a trusted relationship – that can be turned to time and again.
In our view that is always in striving to provide amongst the best value and service available, by listening and accommodating to your challenges and plans and the way you wish your guest's experience and property to stand out or in comparison to others in your market. For condominiums, the focus is the same, except the benefits may provide a more beautiful and attractive place to live.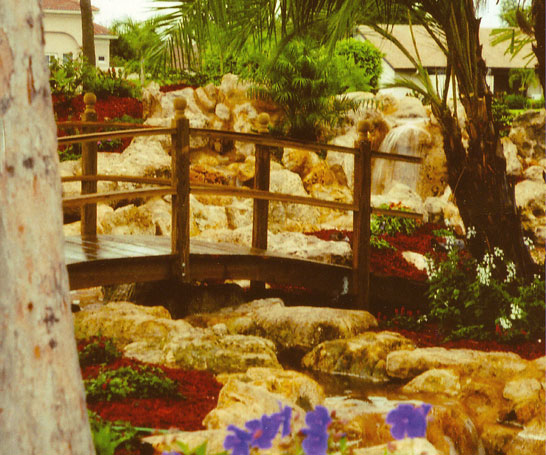 Universal Landscape, Inc. strives to provide excellent quality products and service every time you call. Whether it be freshening up the landscape, dealing with a problem area, referring different quality specialists we work with – or providing a unique, creative design in a truly transformational exterior project. We have been in this industry for over 20 years, centrally located in Palm Beach County since 1998, and won our first design and installation awards decades ago. We can make any property look great in many different ways – but our goal is to always create the scene that will best suit the ambience you wish to provide your guests.
In a FREE Consultation, depending upon your request, we will either be able to provide you with a price on the spot – or for a larger project, begin with ideas and a general budget range you may be looking at for different options. We offer land & landscape planning, and will look at how the square footage of an area is currently used verses what may be possible.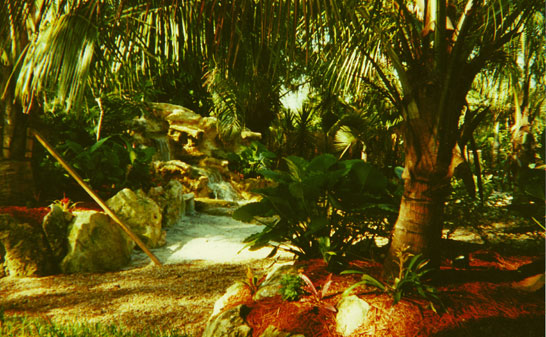 Maybe you are thinking of increasing the visibility of a street sign or a more noticeable entrance for your property ? How the entrance to the Lobby could really stand out a bit more ? For some properties it may be about blocking out unwanted views or neighborhood noise. Maybe you'd like to rethink a walkway, a courtyard or an exterior banquet area – or find out a price range to really transform the setting of your pool?
Whatever you're challenge, we guarantee we will provide competitive pricing, excellent craftsmanship and service and we are never short on creativity ! If you operate within a hotel chain, a clubhouse or resort, a bed and breakfast or a Mom & Pop Inn, there is much that can be accomplished for some commercial projects – even with budgets we have worked with on mid-priced residential homes.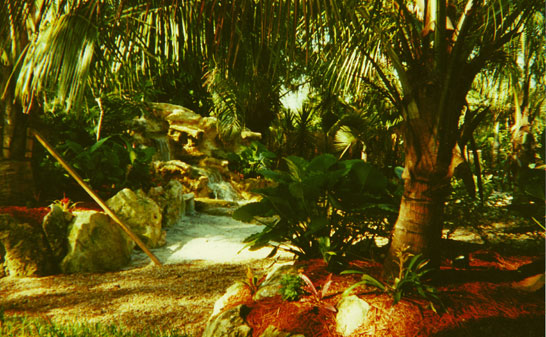 An example for those considering a 'Resort Style' setting for the pool area :
Typically this is the jewel of any property, beyond the natural view some locations are fortunate to have. We first will evaluate the current layout, the look and ambience you desire to provide. This work can include re-evaluating the deck layout, creating a lush landscape setting or backdrop, installing elevated planting areas with the refreshing sound of a waterfall flowing into a stream, pond or pool. 'Resort Style' Packages often include Real rock shouldered planting areas, which can dramatically change the elevations and feel of a setting, along with lighting and speakers, beginning from around $45,000 to $60,000.
Depending on the project being considered, if needed, we can bring in a team of experienced, quality architects, engineers, general contractors or pool builders, all contributing from each perspective to a unique and well thought out design.
We guarantee you may be pleasantly surprised at just how much you can get for that budget range !
If you offer live music at your establishment or outdoor food and drink services,we may be able to create an outdoor entertainment area that may gain a greater appreciation for its atmosphere from local residents if that is your goal. A place that becomes a 'must stop' for travelers or a place that is among the first mentioned by family and friends for a good place to stay for different occasions. For some serving the wedding and banquet market – you should definitely give us a call. We can create an area that can help attract such events, with settings that could be an easily recommended spot for video backdrops or picture taking, for any occasion. If any of these points are among those you are considering – give us a call today to set up a FREE CONSULTATION. We will work hard to make you glad you did.