Welcome To Universal Landscape, Inc. in South Florida!
Be Amazed At What May Be Possible At Your Home or Commercial Property. From small projects to larger Resort Style Transformations, we offer landscaping with a Decorating Perspective. Excellent craftsmanship at competitive prices and Planning Available to Fit Your Budget – available in stages. All Work guaranteed to your satisfaction. Licensed & Insured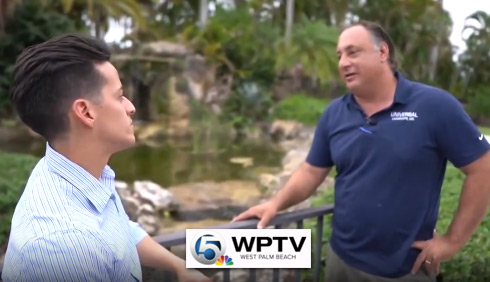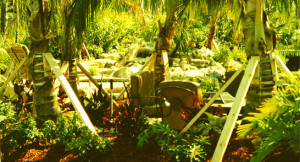 "Thank you Sal ! Thank you also for always being available for questions. I'm sure we will continue to use your services in the future and feel secure in your advice, labor and product."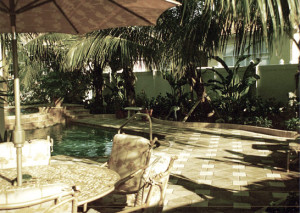 We just wanted to thank you so much for transforming our landscaping into a lush and tropical paradise. We have received so many compliments from family, neighbors and friends.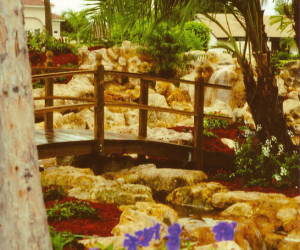 Thanks again for the beautiful work you did. I am still getting compliments ! Again, thanks for making my first major home improvement an enjoyable and comfortable experience.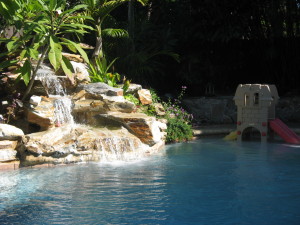 With your amazing enthusiasm and creativity one can only expect outstanding results. Once again; thank you so much Sal, for creating my lovely little slice of tropical paradise.
Experience
The Feel Of
Resort
-Style Living At
Your
Own Home!
Beyond our beautiful landscapes, bring the captivating ambience of a resort style atmosphere to your home while increasing its functionality and value. Each custom designed package may include: lush landscaping, differing elevations of rock and soil, patio areas, and a natural real-rock waterfall which may flow into a stream or pond, or integrated directly into an existing or newly, custom designed pool or spa. Options include; Tiki Bars, Barbecues, Misting Systems, Outdoor Lighting and much more.
Residential and commercial projects, from zero lot line homes, to more expansive estate properties. Smaller resort style packages start from around $15,000. Planning available to fit your budget.